Photo Booth Hire Adelaide Prices
Your Event Photo booth hire Adelaide gives best price photo booths on the Adelaide. Call 0413069237 booking/enquires 24/7 or BOOK ONLINE NOW! We are an independent photo booth hire Adelaide company located in Adelaide from the center of Adelaide, Join the party for the best photo booth hire has to offer.
Photo Booth Hire Adelaide
Your Event Photobooths, also specializes in corporate photo booth hire. We've provided photo booths for many successful events at leading venues across Adelaide, South Australia.
Photo Booth Hire Adelaide Cost
Since 2012 Adelaide has been laughing away with Your Event photobooths. So please Contact Us now for a great quote on photo booth hire in Adelaide.
Choose your Photo Booth
Keep scrolling down to choose your Enclosed Photo Booth, Open Photo Booth, Social Photo Booth or something different like a Sticker Photo Booth, Custom Merchandise or Ice Cream Trike.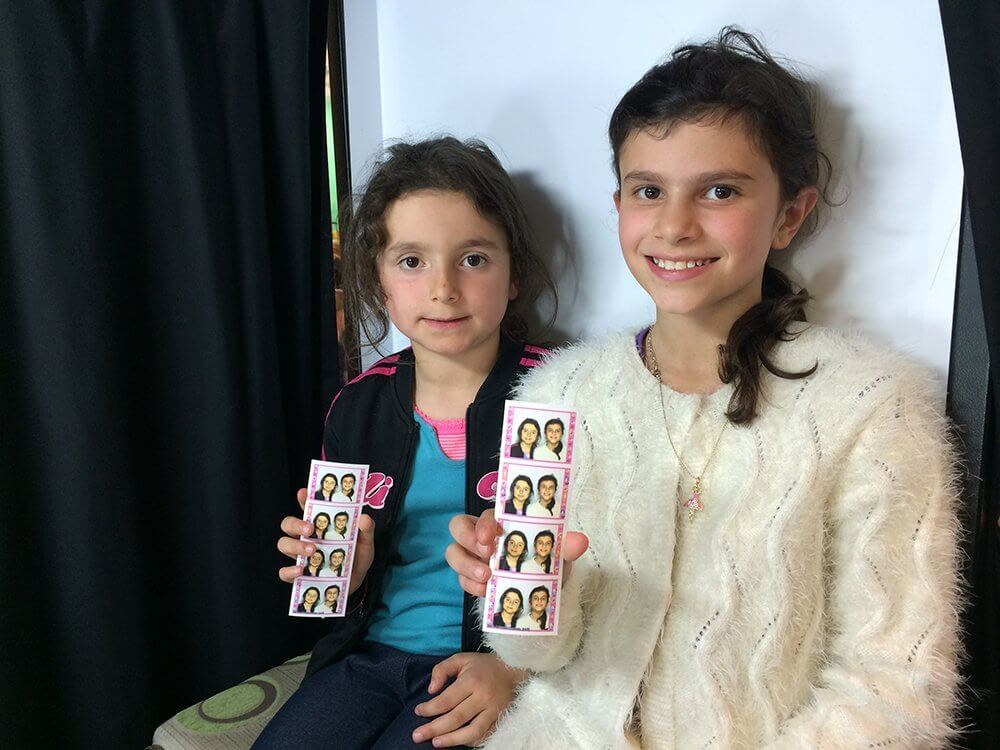 Photo Booth Hire Adelaide loves!
Your Event Photobooths offers the Enclosed Photo Booth available to hire all over Adelaide, following Covid-19 hygiene guidelines and restrictions of course. From school graduations to weddings, birthday parties and corporate events the Enclosed Photo Booth will be a huge hit at your next event. It's retro Photo Booth Hire Adelaide loves!
Open Photo Booth Hire
Try the flexibility and fun of the Open Photo Booth where the only limitation is your imagination. Grab a friend or the entire gang, stand in front of the photo booth and strike a pose. Four photos are taken with the pictures printed instantly plus all saved as digital copies.
Open Photo Booth Hire Backdrop
Photo Booth hire also includes a prop box for crazy photos that will have you laughing the night away. Choose from different backgrounds such as the party itself, venue wall or custom a backdrop such as a plant/flower wall, plain white, silver glitter or pink/blue glitter at no extra cost. For the best Open Photo Booth hire Adelaide has to offer contact us today.
Social Photo Booth Adelaide
The Social Photo Booth can be set to take photos, gifs, videos or all three! Animated GIFs are so much fun and really engage your audience or party guests. Standard, burst or boomerang videos and digital copies of the photos can be sent via email or text from the touch screen and shared instantly on social media. Same with the awesome videos with special effects that can also feature your logo. You can choose prints and/or digital copies with several layouts to select from. The easy social media share buttons (facebook, Instagram, Twitter), being open to fit more people in, selection of custom frames from the touch screen and green screen option make this social photo booth hire perfect for corporate events and private parties.
Add Green Screen
For even more fun and endless possibilities add a green screen to your Social Booth hire in Adelaide. Choose from Animated Gifs, normal photos or both with the option of having digital copies that can be shared to social media and/or prints as well. The green screen can add any background to your photos and videos so you can have total creative control.
Add a Surround to your Booth Hire
If you desire the extra space of an Open Photo Booth or Social Photo Booth but want the intimacy of the Enclosed Photo Booth then why not add a surround? Your Event Photo Booth Hire Adelaide has you covered with its portable black fabric surround. It comes with a choice of backdrops as well. It also works well with venues with stairs that can't accommodate the Enclosed Photo Booth. So please contact us if you would like to add a surround to your photo booth hire in Adelaide.
Choose a backdrop for your Photo Booth Hire
Photo Booth Hire comes with a choice of backdrops as well. Choose from a silver glitter, pink glitter, plant/flower wall or white backdrop.
What our Customers are Saying
Bec & Lachlan aka Mr & Mrs Parker yipeeeeee xx
You have done an amazing job. I hope you don't mind but I shared your status from Saturday and recommended you to all my facebook connections. Thank you so much for getting the pics to us so extremely quickly and the $250 was received tonight. Vicky and James, I could not recommend you more highly! Thank you!
Julie & Ricky Pollard (Thompson)
Your product is awesome and the props were a huge hit. We have sat back and looked at the DVD and we had a great laugh. It was a huge hit with everyone with the youngest being 3 months right through to old pop who is 86. Thank you so much for looking after us after our mix up with the other company. I will be recommending you to anyone I know that is holding a function. Once again thanks heaps and your product and service made our wedding a huge success. It will be talked about for a long time I'm sure. Thanks once again!
Mara Gesuato
Thanks again for the last minute photo booth – it was a hit on the night and we all had a lot of fun and our Communications department are keen to use some of the photos in our Christmas internal newsletter.
Rebecca Hay
Hi James and Meredith, it was awesome and the booth was not empty all night! Thanks!
Rebecca Hay
Dan Squire
Great photo booths for any special occasion! It just added that something extra to our wedding day we loved it
Dan Squire
Fantastic ! Photo booth was a highlight of my son's 21st party. Was set up and ready to go well before party start time. Booking was done easily over the phone. Would definitely use again. Thankyou James
Hi James Service from start to finish was great & my daughter was over the moon we got a photo booth. It was so much fun & 3 hrs was certainly enough. Well worth the money. Thanks so much for making it hassle free when there was so much to organise. Warm regards Karon
Rachel Humphreys
2021-03-16
Easy to talk to, the photo booth was great with plenty of props and accessories. Thank you very much for supplying the photo booth for our wedding
James was very professional and easy to work with. He was attentive and listened and worked hard to make sure we were satisfied. The photobooth itself was very affordable and was a huge hit at my 21st. Would definitely use them again and definitely recommend them
Michelle Williams
2020-01-06
Amazing photos, excellent set up and service. We will be using these guys again for future work events!
Kamara Buchanan
2019-09-24
Used Photo Booth Hire Adelaide for a work conference. Very easy to deal with, responsive to all our requests. The Gif Photo booth is heaps of fun and made our booth the most popular booth at the conference. Thanks to James and his team!
I enlisted Your Event Photobooths for a big work event last year and was so impressed with the service that I've called on them again this year. I can't recommend them enough. Thanks to James for all his patience and help with my event!
We were looking for an alternative to students who did not particularly want to participate in the Graduation Disco as well as a momento of their friendships in their final year of Primary School. Event Photo Booth came to the rescue! The booth was easy to use and came with an array of props! James , from Event Photo Booths, set up and packed away. Easy! They are already booked for next year!
This was awesome to hire and so much fun!! People were awesome to deal with and our guests loved it!! Highly recommend ❤️👍🏼
Nichola Mehrtens
2018-11-12
Your Event PB HIRE were on time, quick and easy setup ready for my party. The open photobooth was a hit and very easy to use. Quality of photos was way better than I expected and an added bonus is that you get all the digital files so you can still see what everyone got up too during the night... give them a call and book to add a little extra fun to the night!
Looking for something different?
Print instant photo stickers for craft, candles, wine bottles, anything. Photos can also be shared via text and email.
Draw a crowd with custom T-shirt printing right then and there at your event.
Serve guests Ice Cream or other food items from the retro Ice Cream Trike or place a photo booth next to it.
Get a quote for photo booth hire Adelaide
Email or phone 0413 069 237
Enclosed photo booth hire or
Open photo booth hire
Prop box hire
Delivery and set-up before your event
Unlimited prints for the duration of hire
Digital copies
Logo option
Instagram Printer Hire and
Gif Booth Hire also available